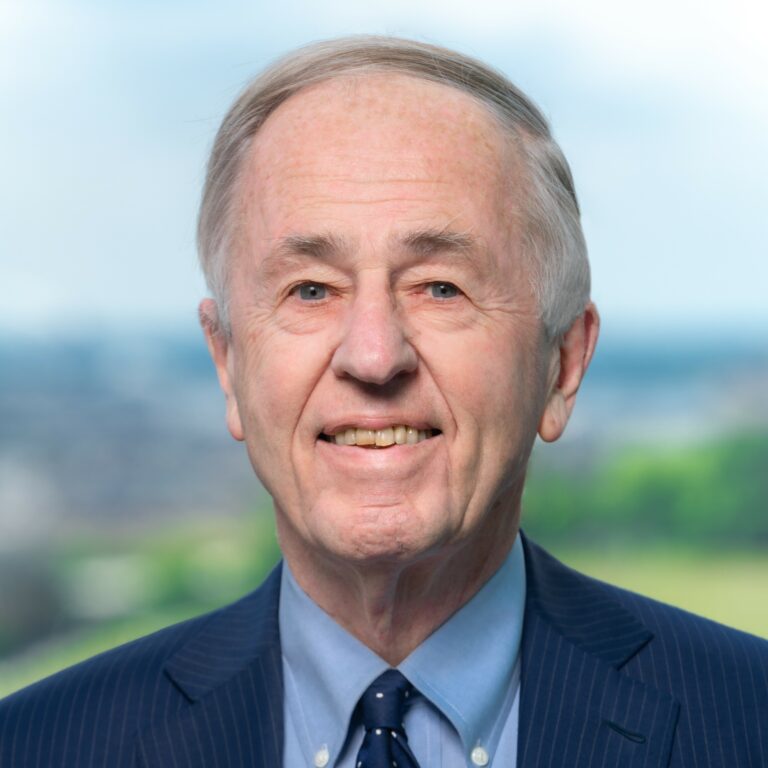 As President, Robert C. Embry, Jr. leads the Abell Foundation's efforts to improve health, economic, and educational outcomes in Baltimore City so that all people can thrive.
Prior to joining the Foundation in 1987, Bob served as President of the Board of School Commissioners for Baltimore City, Assistant Secretary of the U.S. Department of Housing and Urban Development, and Commissioner of the Department of Housing and Community Development for Baltimore City. Since assuming the presidency of the Foundation, Bob has held leadership roles on numerous boards, including a five-year term as President of the Maryland State Board of Education.
Born and raised in Baltimore, Bob graduated from Baltimore City College High School, Williams College, and Harvard Law School. He and his wife, sculptor Mary Ann Mears, have four adult daughters.