Large numbers of Baltimore households lack two essential tools for getting online: wireline broadband service at home and access to a computer. According to the 2018 American Community Survey, 96,000 households in Baltimore (40.7%) did not have wireline internet service, such as cable, fiber, or digital subscriber line service. And some 75,000 Baltimore City households, or one in three, do not have either a desktop or laptop computer. Most of these households are lower income.
As services increasingly move online, this lack of access affects a growing number of essential activities– from homework to job searches to benefit applications. For many lower-income households and communities of color, the lack of internet or a computer is compounding gaps in educational attainment and financial security. While smartphone adoption is more widespread, smartphones are not an adequate substitute for a laptop or desktop computer – especially when it comes to education. In Baltimore City, nearly 20,000 households with children under the age of 17 do not have wireline broadband or computers at home.
Amidst the COVID-19 pandemic, it has become clear that reliable internet access is now part of our social safety net. With large portions of society driven to cyberspace, new attention and urgency has come to gaps in Americans' internet connectivity. Those on the wrong side of the digital divide are left out during a national crisis that in many ways necessitates online connectivity for accessing education, unemployment benefits, grocery delivery, and health care services.
In "Baltimore's Digital Divide: Gaps in Internet Connectivity and the Impact on Low-Income City Residents," technology expert John B. Horrigan, Ph.D., analyzes the latest data from the 2018 American Community Survey and compares Baltimore with 32 other American cities. The report finds that Baltimore lags behind most of these cities – ranking 29th for both home wireline broadband adoption and for having a laptop or desktop computer in the home.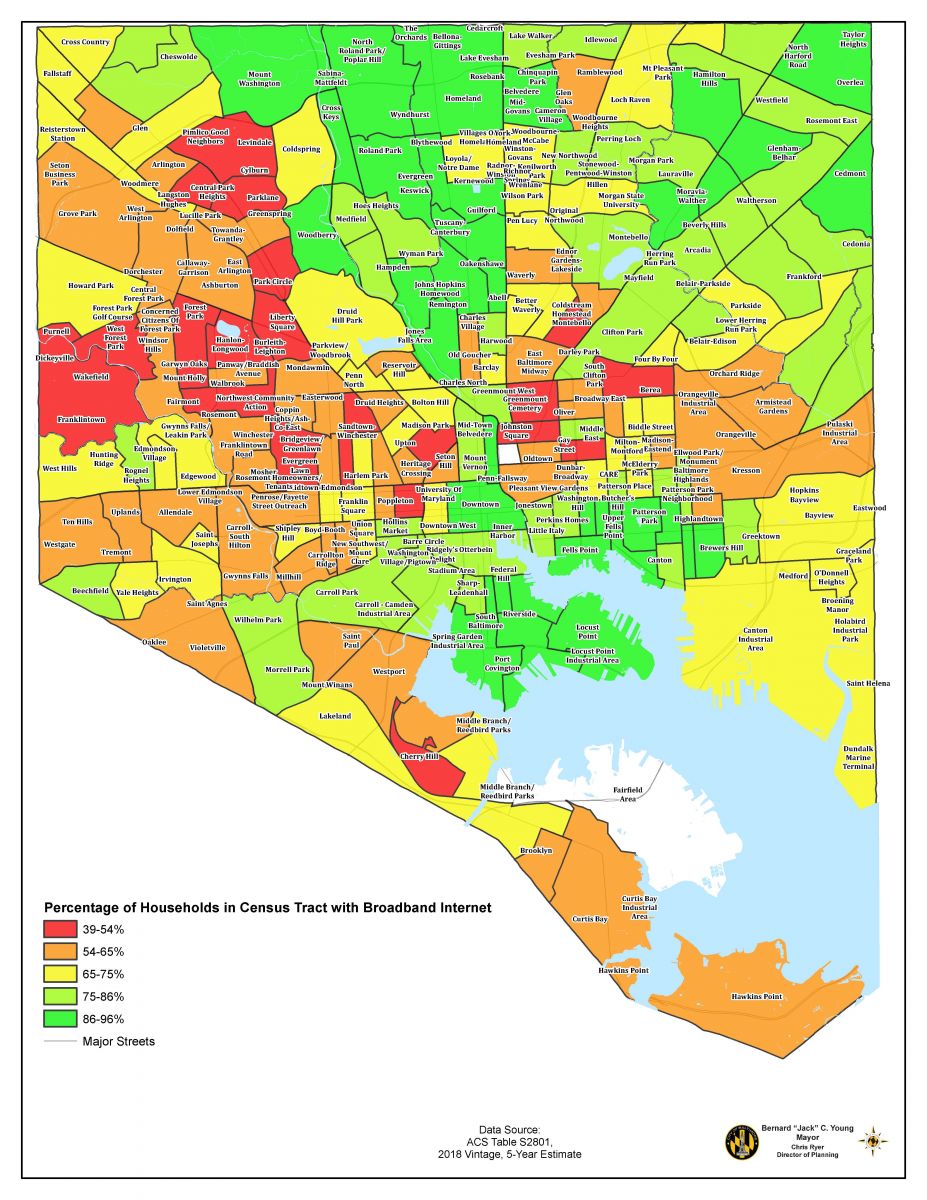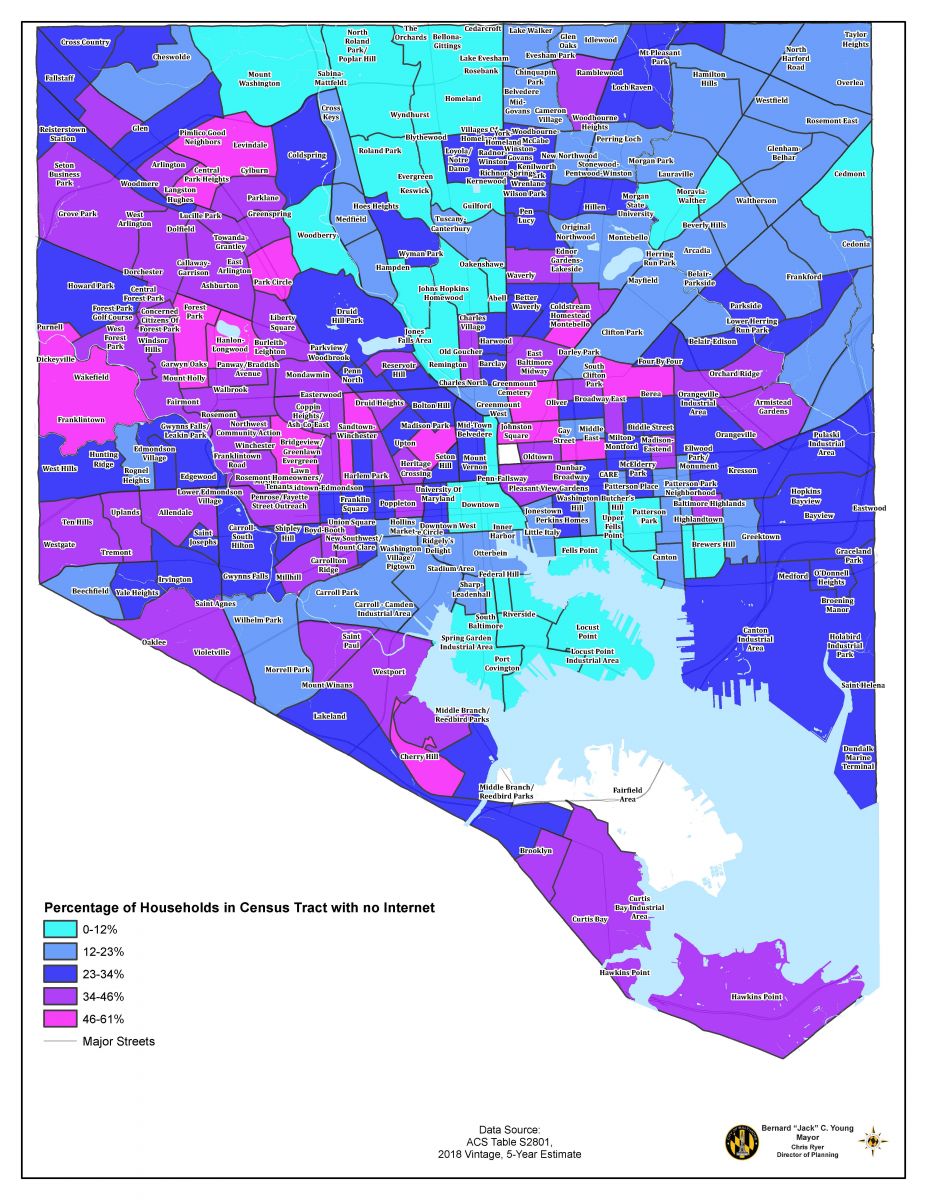 The roots of these inequities are deep and systemic, but they are not insurmountable. While there are proposals to help increase home internet and computer access at the federal level, the report finds that there are number of things that Baltimore City can do to make increased access a reality. The recommendations include:
Develop a pipeline of device delivery to low-income households, prioritizing families with school-age children.
Enhance the capability of community anchor institutions such as libraries and neighborhood nonprofits to provide tech support and digital skills training.
Enlist a wide range of stakeholders to address digital inequality, e.g., deeper engagement among the business and university communities.
Build capacity in city government on digital access issues so that Baltimore's city government can have a stronger leadership position on this issue.