The Baltimore Tree Trust (BTT) was formed in 2009 by a group of residents committed to restoring the urban forest through tree plantings, community education, and stewardship. Since 2011, the Abell Foundation has provided support for operations and equipment to grow the capacity of BTT to work with community partners in neighborhoods lacking in tree cover, and to train job-seeking unemployed and underemployed adults in landscaping and forestry. As of January 2022, BTT has planted and maintained 15,000 trees in Baltimore City.
Trees are environmental and public health powerhouses, benefitting air, land, and water quality, and ultimately improving human health outcomes. Baltimore has some of the highest rates of asthma and chronic obstructive pulmonary disease (COPD) in the country. Street trees and trees in parks and schoolyards can reduce air pollution, leading to fewer respiratory problems and lower health care costs. By providing shade coverage and air cooling, trees can help mitigate the "urban heat island effect" of asphalt and concrete surfaces that burdens many neighborhoods with high majorities of Black residents. Trees can also lower household energy bills and reduce harmful impacts of power plant emissions. By absorbing rainwater, trees buffer waterways and the Bay against pollution from stormwater runoff. Finally, trees can beautify and increase the market desirability of a neighborhood block and raise property values.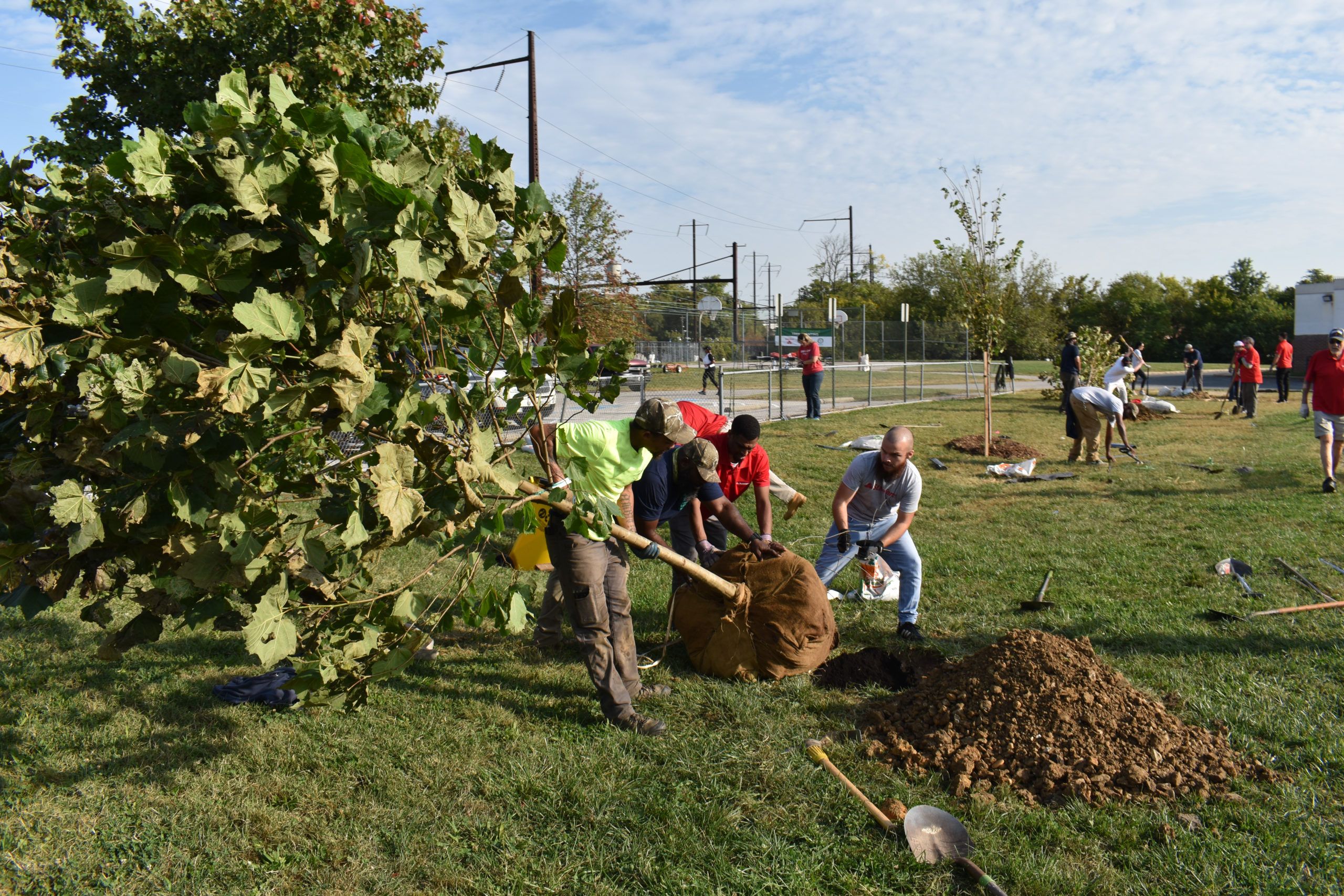 Unfortunately, urban environments can be hard on trees. The compacted soils, heavy air pollution, lack of proper care, and invasive vines put tremendous stress on trees, resulting in high mortality. BTT's tree planting methods and two years of early tree care and watering contribute to increased survival and longevity, offsetting loss of trees taken down due by disease or storm damage and those slated for removal as part of development projects.
In 2007, Baltimore City set a goal to increase the tree canopy shading the city from 26 percent coverage to 40 percent coverage by 2037. According to a 2018 U.S. Forest Service study, Baltimore had a net gain in the tree canopy, a one percent increase, while the vast majority of cities contracted. Still, the current estimated coverage of 27% is below the average American city's 35%, and the urban canopy remains inequitably distributed throughout the city, both issues BTT seeks to address.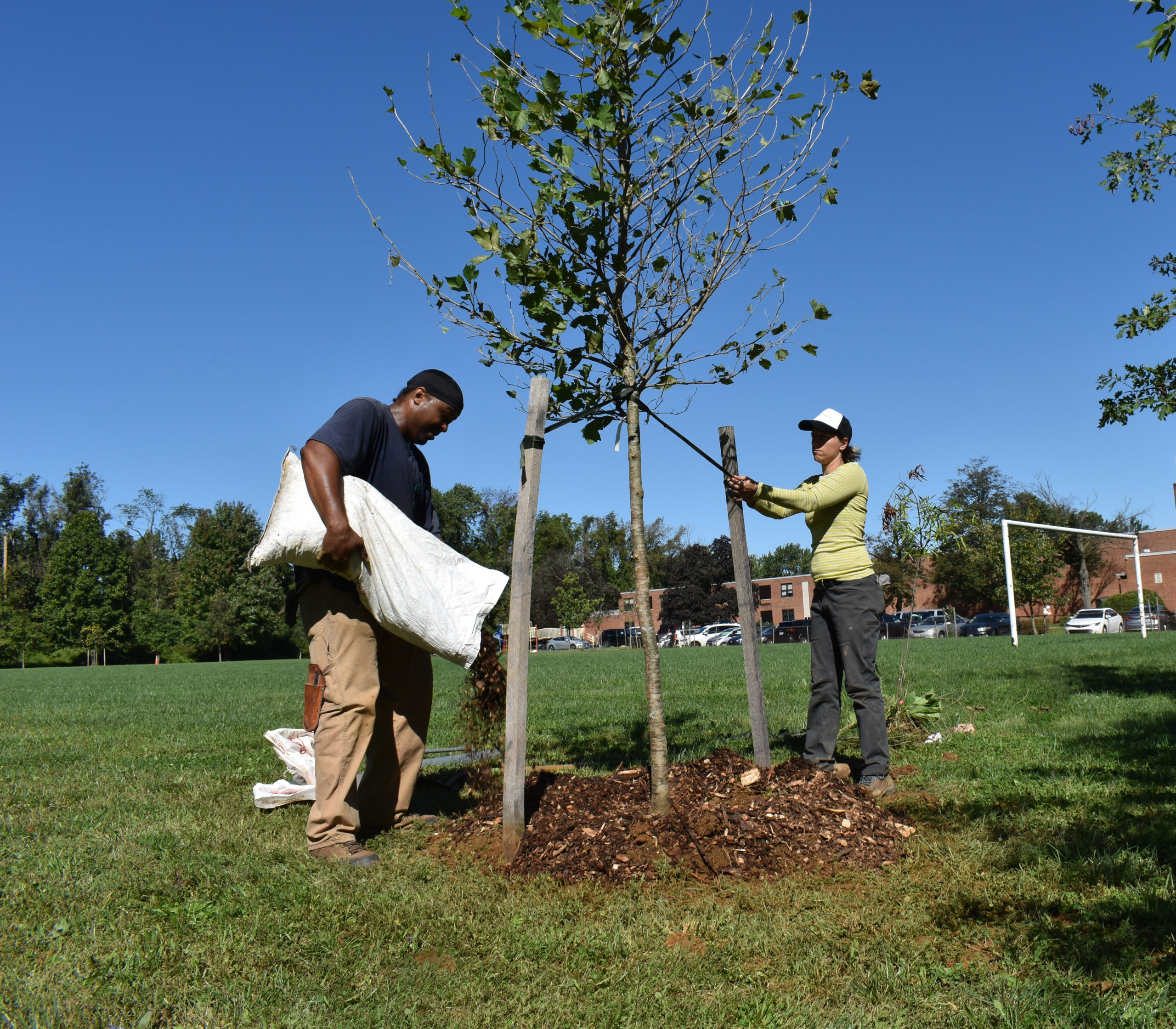 The three most recent Abell grants have supported the expansion of the BTT Neighborhood Forestry Initiative (formerly known as Community Forester Corps), which creates viable employment pathways for people who have been marginalized by lack of education, discrimination, and unavailability of jobs matching their skill sets. The Neighborhood Forestry Initiative also improves the health of residents and livability of neighborhoods, increasing environmental stewardship, addressing adverse climate change, and advancing equity.
Photos courtesy of the Baltimore Tree Trust.