Read the New Abell Report - Costly Delays: Diagnosing and addressing operational delays in Baltimore's nonprofit contracting process
The Abell Foundation's Board of Trustees considers direct investment requests five times per year. The proposal deadline and meeting schedule for 2023 is: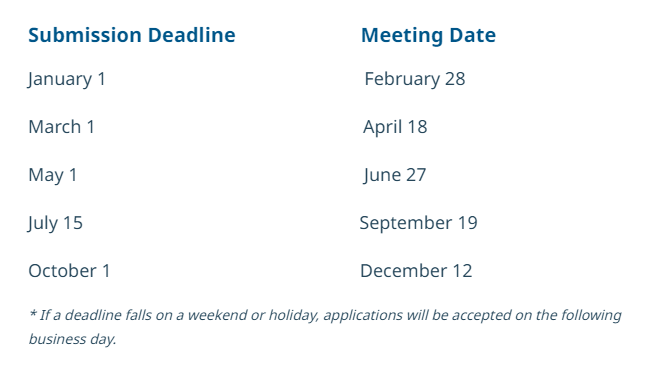 Applications
The Foundation accepts investment requests on a rolling basis from for-profit companies operating in or willing to relocate to Baltimore City.

 

For all investment requests, the first step is to submit a Company Introduction with a pitchdeck or executive summary via the links provided below

. Upon completion, you will receive a confirmation email to let you know that we have received your materials.

 

Once we have received your request, a member of our finance team may contact you with questions about your request and/or schedule a pitch meeting. 

 

The Foundation will notify applicants of funding decisions made by our Board of Trustees in a timely manner.

 

Please note that we receive many worthy funding requests and unfortunately cannot fund all of them. The Foundation will typically only review only one submission from a company within a one-year period. However, we welcome periodic updates of your progress and may consider future investment in companies that demonstrate resiliency and continued progress.

 
Ready to Apply?
To apply for an investment, please click below to start an online application.
Already started an application? Click here to return to and submit your saved application.
Have Questions?
Please review our FAQs.
If you still have questions, please get in touch with our investment team using the contact form linked below.
Header photo courtesy of Venture for America.